View Job
This job posting is no longer active on LongIslandJobs.com and therefore cannot accept online applications.
Go to Search Results Show Printable Job
Route Operator - $750 per week!
ROUTE OPERATORS - Bronx & Queens

Route Relievers, Inc. is a highly specialized temporary employment agency, focusing exclusively on filling positions associated with product distribution in the food industry. We staff route delivery drivers, merchandisers and other related positions for companies located throughout the United States. We are currently seeking candidates for:

Our founders have over 40 years of experience in the food distribution business. As a result, we are able to staff jobs quickly and with the most reliable talent. Our clients include some of the nation's largest and best known food manufacturers!

ROUTE OPERATOR

Looking for a reliable person, preferably with DSD and vendor experience, to operate a bread/cake route five days a week in the Bronx and Queens. Minimum educational level is high school graduate. Must speak English and being fluent in Spanish is a plus. Living in or around the area of business is also preferred. Pay is set at $750/week. If interested, please email info@routerelievers.com


Retail experience preferred, but not required.
www.routerelievers.com
EOE M/F/D/V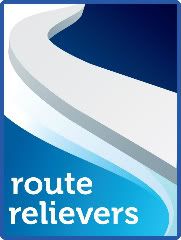 ROUTE RELIEVERS INC.
Document ID: A7073-0IZ5
Go to Search Results Show Printable Job